IAM RoadSmart, the UK's leading road safety charity, has announced key organisational changes, and this includes the appointment of five new Trustees, to strengthen the existing skills of the charities Board and best prepare for modern challenges on the road and support the future of road safety.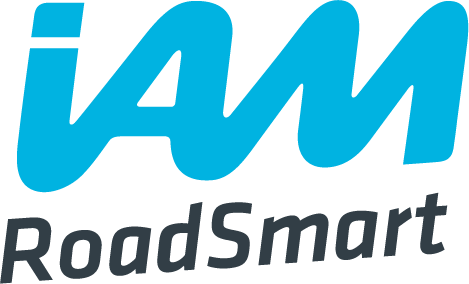 The charity is embarking on a new three-year strategy that aligns its charitable purpose with a mission to be a force for good, with education and skills development at its core. Uniting its many members, groups, volunteers, and partners as a force for good in improving road safety, creating safer drivers and riders, and reducing deaths and collisions on the roads.
In 2022 there were over 1600 deaths on UK roads1 – and with technology advances and unregulated transport on most UK roads, IAM RoadSmart will be campaigning for urgent change to drastically bring the number of casualties down.
Antony Kildare, CEO at IAM RoadSmart, said: "We have refocused our charity by developing a three-year strategy that's supported by our community of volunteers, members, groups, and staff, to protect the future of road safety.
"It's an exciting time for IAM RoadSmart as we welcome five additional Trustees to the Board who bring with them a wealth of knowledge, expertise, and experience to drive our mission forward.
"As part of our new strategy, we will continue to work with government and other transport partners to build a future-proof road network, with sufficient regulation and safety measures to protect everyone on our roads.
The five new trustees joining IAM RoadSmart are:
Rupert has been an IAM RoadSmart member since 2021 and volunteers as a Blood Biker in his spare time. Currently running his own coaching and consulting business, Rupert worked for 27 years in senior leadership and Board Director roles for several businesses across the food and healthcare sectors. Rupert has a passion for helping people and organisations to simplify what they do so that they can deliver a great job for their customers and Members.
Mark volunteers as a National Observer for IAM RoadSmart and is a firm believer in the benefits of education and training in developing individuals and organisations. With extensive international experience in planning, operations, delivery, and business development, Mark has also held senior positions with Fujitsu/ICL, Ernst and Young, BPP Professional Education, and the Royal Institution of Chartered Surveyors (RICS) and has over ten years' experience as a Trustee with organisations in the not-for-profit sector.
Mark has worked in the automotive sector since 1998, starting as an apprentice before joining the RAC as a technical trainer in 2000 and Ford Motor Company in 2006. Mark then worked for The IMI in a senior role from 2015 until 2023 and has more recently moved into the role of Group Commercial Director for the Autotech Group.
Angela has a long-standing relationship with IAM RoadSmart since she became an advanced driver in 1996, and she soon became an Observer, Masters mentor, then Group Chair before taking on a role as a Regional Groups Co-ordinator.
Angela first qualified as a solicitor at Queen's University Belfast in 1991 and has worked in private practice specialising in uninsured loss claims arising from road traffic incidents. In 2000, she moved to pursue a career in the public sector and since then, Angela has worked in several roles providing legal and policy advice to the Northern Ireland Administration. 
Sarah is currently Head of Membership and External Affairs at The IMI and has worked in the membership sector for 16 years. Sarah is passionate about education, membership and helping organisations deliver great member value by placing member needs at the heart of the organisation. Sarah also sits on the Management Board at The Society for Education and Training and is a qualified personal and business coach with a special interest in supporting people who are neurodivergent, have neurodivergent family members, and who are working parents and carers.
For more information about IAM RoadSmart and the new Board of Trustees, visit https://www.iamroadsmart.com/about-us/our-people