Van-drivers and tradespeople are being encouraged to carry out regular safety checks on their vehicle to ensure its roadworthy.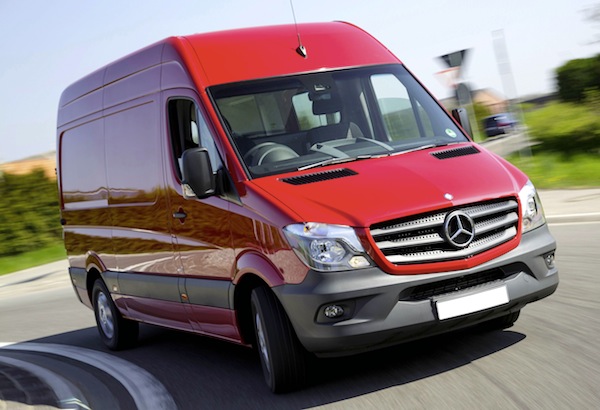 The experts at LeaseVan.co.uk have revealed the basic checks every van driver should be making.
Checking both the exterior and the interior of the vehicle are important to make sure it's safe and the van is legal to drive on the roads.The checks include tyre pressure and tread, making sure the towbar is secure if you're pulling a trailer, working lights both external and on the dashboard and checking brakes are in good working order.
A spokesperson for LeaseVan.co.uk said: "Tradespeople can do a lot of miles in their van so making sure it's safe to drive and roadworthy is important.
"Internal and external checks are needed including checking tyres, light and brakes as well as seats, seatbelts and the washers and wipers.
"Checks should be carried out frequently and if there any areas of concern, the best advice is to get a professional to give the vehicle the once over and resolve any safety issues."
Here is LeaseVan.co.uk's guide to van safety checks.
1. Tyres and wheels
Checking tread, tyre pressure, looking for cuts and bulges and checking wheel nuts are secure are all important. Minimum tread depth is 1.6mm – the best way to test this is with a 20p.
2. Battery
Check the battery is held in place and not leaking.
3. The load
If your vehicle is leaning, then the suspension may be faulty or the van is overloaded. Check the permitted weight for your vehicle and check weight is distributed evenly.
4. Tow bars
If you use a trailer, check the tow bar is secure, the trailer is attached safely and all the electrical connections work.
5. Exhaust
When you start up the engine, check for excessive exhaust fumes or smoke. Make sure the exhaust is in the right position and secure.
6. Fuel and oil
Do check brake fluid, oil, water, engine coolant, power steering fluid and screen wash regularly. If you do spot any leaks, sort them straight away.
7. Brakes
Always check the foot and hand or parking brake works well. If you're unsure, get them checked by a professional.
8. Bodywork and doors
Doors need to shut properly and securely. Check there are no sharp edges or damage and that body panels are secure.
9. Horn
A noisy test, but simply check it works and you can reach it easily from the driver's seat.
10. Steering
Check for excessive play in the steering system – this is when the steering wheel can be turned more than one to one and a half inches without the wheels rotating.
11. Lights
All lights and indicators must work in the van. This includes all dashboard warning lamps like the full beam headlamp warning light and automatic braking system, and all marker lights. Make sure all lenses are present, clean and the right colour too.
12. Mirrors and glass
Check all mirrors are aligned and secure and your view of the road isn't interrupted by damaged glass or stickers.
13. Seats and seat belts
Seatbelts need to work properly and be free from cuts and damage. Make sure seats are secure.
14. Washers and wipers
Do check your wipers move continually when switched on and that they haven't deteriorated. If they have, they may not clear your windscreen effectively. Also make sure washer fluid is topped up.