According to figures supplied by the Department of Transport, the number of vehicles declared off the road has fallen by almost 19% since the early days of the pandemic.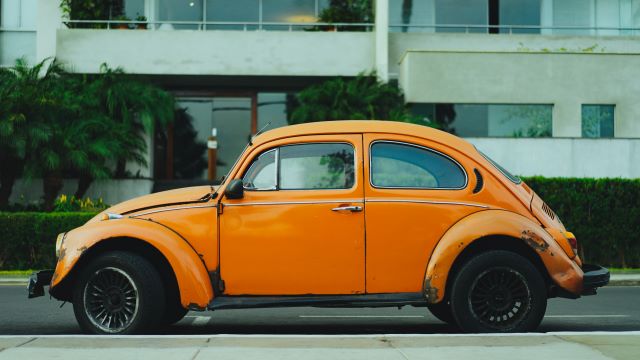 In May 2019, 9,940 vehicles were declared off the road, and this figure increased by 15% to 11,476 in May 2020, but this decreased by 18.6% in May 2021 to 9,336. 
At the height of the pandemic, people were urged to work from home where possible, unemployment rates soared, and non-essential travel was deemed unnecessary and not permitted. These factors might account for the fluctuation of these figures, which peaked in August 2019, when 31,237 vehicles were declared off the road.  
Now that COVID-19 restrictions are easing and many sectors have returned, including schools and some parts of the hospitality sector – traffic volumes have increased, and more vehicles are back on the road. 
According to AA Roadwatch, there were much fewer road traffic incidents in April 2020 (45) in comparison to April 2021 (171). When inter-county travel resumed on May 10th, the number of weekly incidents increased to 64, compared to the average number of 18 in May 2020.  
Many routes in mid-May 2020 were recording as low as 50% of their typical weekday traffic volumes based on TII figures, whereas traffic volumes in mid-May 2021 were 88% of normal. The latest figures show that since the start of June, there has been a marked increase in traffic volumes – with most routes now back up to 95% of pre-pandemic volumes. The M7 and M11 are now busier than the week after the June Bank Holiday in 2019. 
With many people now likely to be using their vehicles more during the coming weeks, the AA emphasises the importance of regular vehicle maintenance to reduce the risk of a breakdown when undertaking such travel. "Our patrol teams tell us that vehicles that have been sitting idle for many months could have several items that require attention. This includes your tyres, battery and levels," said Anna Cullen of AA Roadwatch.  
Tyres, of course, are your vehicle's point of contact with the road, and a vehicle that has been sitting idle for an extended period can develop flat spots but what is more likely is that tyre pressures won't be correct. A tyre gauge can be bought inexpensively, or most filling stations have a gauge built into their air pumps. You will usually find the vehicle's tyre pressures written on the inside of the vehicle's driver door frame or in the owner's manual. Having the correct tyre pressure gives you better grip and braking performance and aids in fuel economy. 
A tyre with 25% of the air let out of it looks like a fully inflated tyre. A study by the NHTSA in the USA found that every 1% decrease in tyre pressure correlated to a 0.3% reduction in fuel economy, so a 20% underinflation increases fuel consumption by 4%.   
An indication that your battery is in trouble is if your central locking (where fitted) isn't working. The likelihood is that if the central locking isn't working, the battery won't have enough in reserve to start the vehicle.  
It is essential to check your levels, particularly if a vehicle has been sitting idle for extended periods. The oil that lubricates the moving parts will have sunk to the bottom of the reservoir, and it might require a top-up.  
A thorough inspection of the brakes can only be carried out when the wheels are removed from your vehicle, so it's important to have your vehicle regularly serviced in accordance with the manufacturer's guidelines. If your brake fluid is at or below the minimum level, contact your garage immediately.  
Make sure you keep your lights clean and replace bulbs when necessary. Your vehicle must have white or yellow lights showing at the front and red lights showing at the rear, as well as amber indicators and white or yellow reverse lights. Do not make any changes or alterations to your lights without professional advice, as this could have safety and legal implications. 
Your vehicle must have the correct mirrors fitted so you can always be aware of what's behind you and on either side of you. Like your lights, mirrors should be kept clean, in good condition and the correct position.  
The life span of wiper blades varies based on usage and conditions, but they usually last about 1-2 years. Regularly check your wipers and wiper blades for wear and tear, and replace as necessary. You should also ensure your windscreen washer liquid is topped up.  
This latest post by AA Roadwatch covers in detail some essential checks one can make before getting back out on the road.  
Photo Credit: Photo by Dan Gold on Unsplash