In 2017 Toyota launched it's free "Face It Down" app for iPhone and Android which is designed to save lives on Irish Roads in partnership with the RSA and Topaz. The leading car company has returned and is now offering free access to the mindfulness and well-being app Headspace for three months to all users of the Toyota Face It Down road safety app.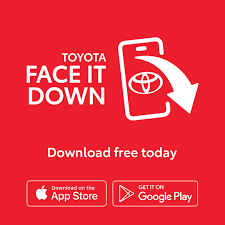 The movement has seen major success since its launch in 2017 and has recorded a staggering 30 million-plus kilometres driven with phones faced down across its 50,000 users. But, despite Toyota Irelands efforts, the usage of phones while driving continues to be a huge issue on Irish roads, research conducted by iReach last year found that 59% of Irish motorists look at their phones while driving. 
In an exclusive partnership with popular mindfulness app Headspace, the new Face It Down incentive is being launched in an effort to encourage even more drivers to join the Face It Down movement. The partnership offers all users of the Face it Down app to a free three-month subscription to Headspace. 
The free app is available to all motorists, whether they drive a Toyota or not, from Apple Store or Google Play.