Motorists are being warned on towing regulations ahead of summer staycations to avoid hefty fines and driving penalties. Car leasing experts at LeaseCar.uk have researched the laws around what drivers can and can't tow as families prepare for caravan and camping holidays.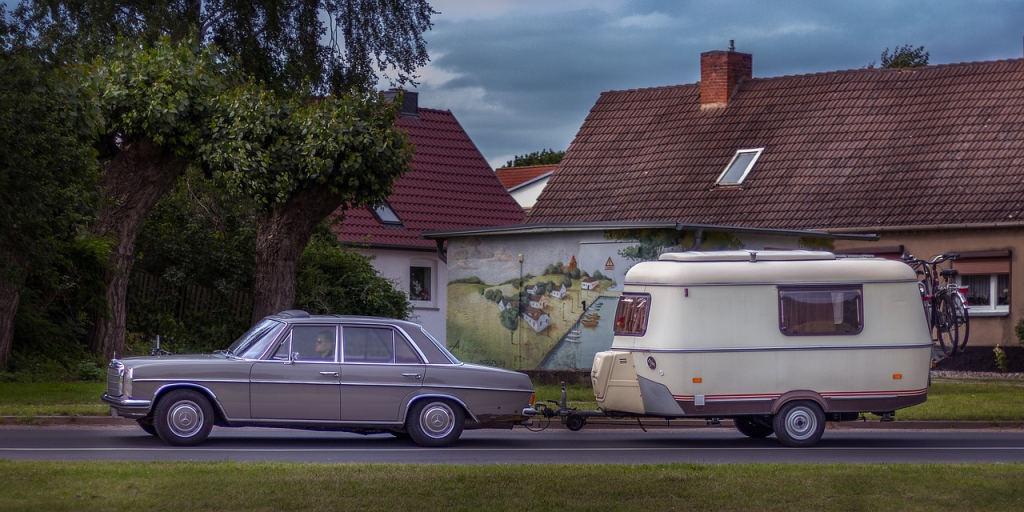 Credit: Pixabay
Brexit and Covid restrictions have meant that UK staycations are becoming increasingly popular during summer holidays.
More and more motorists are opting for caravan, motorhome and camping trips away meaning it is becoming increasingly important to know the rules behind towing.
Although car and trailer tests are no longer required, it is a good idea to have a practice drive around somewhere quiet when towing for the first time. Most providers do cover motorists who are towing, but it is wise to check the insurance plan before travelling.
A spokesperson for LeaseCar.uk said: "No one wants a disappointing start to their holidays by landing a big fine, or even worse, a driving ban which ruins the staycation entirely. This is what could happen if you aren't mindful of what you are towing on your journey this summer.
"There are different rules on weight limits depending on when you passed your driving test and restrictions on trailer speed limits. There are also regulations to be mindful of when towing, such as the width and length of trailers."
"Another tip is to evenly spread out weight inside the trailer when loading to avoid any excess wear on the tyres or unstable steering. Have a stress-free staycation this summer by ensuring to stick to the laws on towing."
Here are the rules on towing this summer:
When did you pass your test?
At the end of 2021 the rules around towing changed for UK motorists allowing more drivers to legally tow trailers this summer without having to take a trailer driving test.
If drivers passed their test before the 1st January 1997, then they are able to have a vehicle and trailer combination of up to 8250kg.
For those who passed their test on or after the 1st January 1997, vehicle and trailer combinations of up to 3500kg can now be driven.
Towing this summer
Caravanning and camping holidays have become more popular with drivers towing caravans and trailers across the country.
Depending on when motorists passed their tests, the different weight limits for the vehicle and towing combination will apply.
It is important to know the car's weight limit for towing a caravan and how suitable it is. Just a quick look in the vehicle handbook will show the maximum towing capacity.
Motorhomes
For many Brits, staycations are on the cards for this summer with many families opting for a motorhome holiday.
Motorists who passed their test on or after the 1st January 1997 are now legally allowed to drive a motorhome which weighs up to 3500kg as well as towing a trailer of up to 3500kg behind it.
However, these younger motorists will need to pass an additional test (C1 category) to drive a motorhome weighing up to 7500kg. But, those who passed driving tests before the 1st January 1997 can already be behind the wheel of a 7500kg motorhome.
Rules to remember
Aside from the legal towing laws for motorists being dependent on when they passed their driving test, there are other rules which drivers who are towing this summer need to stay aware of.
Not following the legal laws could run the risk of a hefty fine of up to £2500, as well as three points on the driver's licence.
When towing a trailer or caravan, the maximum speed on motorways & dual carriageways is 60mph. For single carriage roads the limit is 50mph.
The width of the trailer or caravan should not exceed 2.55 metres.
For drivers towing a weight of up to 3500kg, the length must not exceed seven metres.
Motorists are legally required to install towing mirrors if the trailer is wider than the vehicle to avoid any blind spots.
The same number plate as the towing car must be displayed on trailers and caravans.
For more towing advice and driving tips for this summer, head over to https://leasecar.uk/.